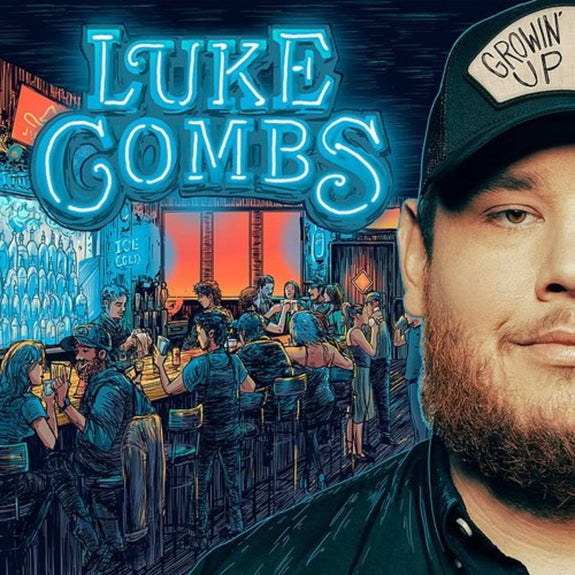 Luke Combs
Growin' Up
1. Doin' This 
2. Any Given Friday Night 
3. The Kind Of Love We Make 
4. On The Other Line 
5. Outrunnin' Your Memory 
6. Used To Wish I Was 
7. Better Back When 
8. Tomorrow Me 
9. Ain't Far From It 
10. Call Me 
11. Middle Of Somewhere 
12. Going, Going, Gone 

Sony Music Nashville - Growin' Up - Luke Combs - Produced by Combs, Chip Matthews and Jonathan Singleton, Growin' Up is Combs' third studio album following 2019's 3x Platinum What You See is What You Get and his 4x Platinum debut, This One's For You. The new album consists of twelve songs, including Combs' first single "Doin' This," which has topped the charts at country radio.
Regular price $26.99